Bristol Zoo's Dinomania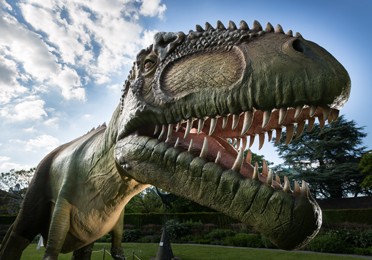 Mathison PPHB are proud sponsors of Bristol Zoo's Dinomania event running from 27th May 2017 to 3rd September 2017. Events like this help to raise the Zoo's profile and generate revenue to support worldwide conservation projects.
Discover a new world! Experience up-close encounters with a lifelike Tyrannosaurus Rex, Stegoceras, and Giganotosaurus in the thrilling walk-through exhibit. Become a dino detective while exploring and completing the trail, visit the 'Dino Hub' and take part in a fossil dig, meet dinosaur experts from The Bristol Dinosaur Project and get involved in a number of interactive dino-themed activities. Entry is included with normal Zoo admission.

Published: 22 June 2017
Topics: Community